We practice viticulture with a territory soul. Our philosophy is based on going back to the origin, highlighting the cultural practices of the Ribeiro that have been lost and recovering the vineyards of the historic area that are now abandoned.
The principles of observation and knowledge conveyed, redeeming the lost wisdom of our ancestors guide our spirit of working
Listening to the vineyard, observing its behaviour and understanding its nature are the genesis of our commitment to defending biodiversity and wine heritage.
We base our philosophy on ecological and sustainable practices to keep soils alive and balanced, generating wealth in the ecosystem.
Our first challenge is to make a good viticulture agronomically, but also sustainable and biodynamic to achieve a 100% organic vineyard.
We are surrounded by a great wealth of plants, shrubs and scrubland where oaks, pines, strawberry trees, cork oaks, poplars coexist with rockrose, gorse, willow and ash. An essential premise is to be as respectful as possible with our environment while co-existing with the universe that surrounds us.
Rebalancing the vineyards, studying the vocation of each small plot, knowing the identities of each vineyard, the appropriate habitat for each variety or the recovery of abandoned landscapes and vineyards in the environment are some of our challenges.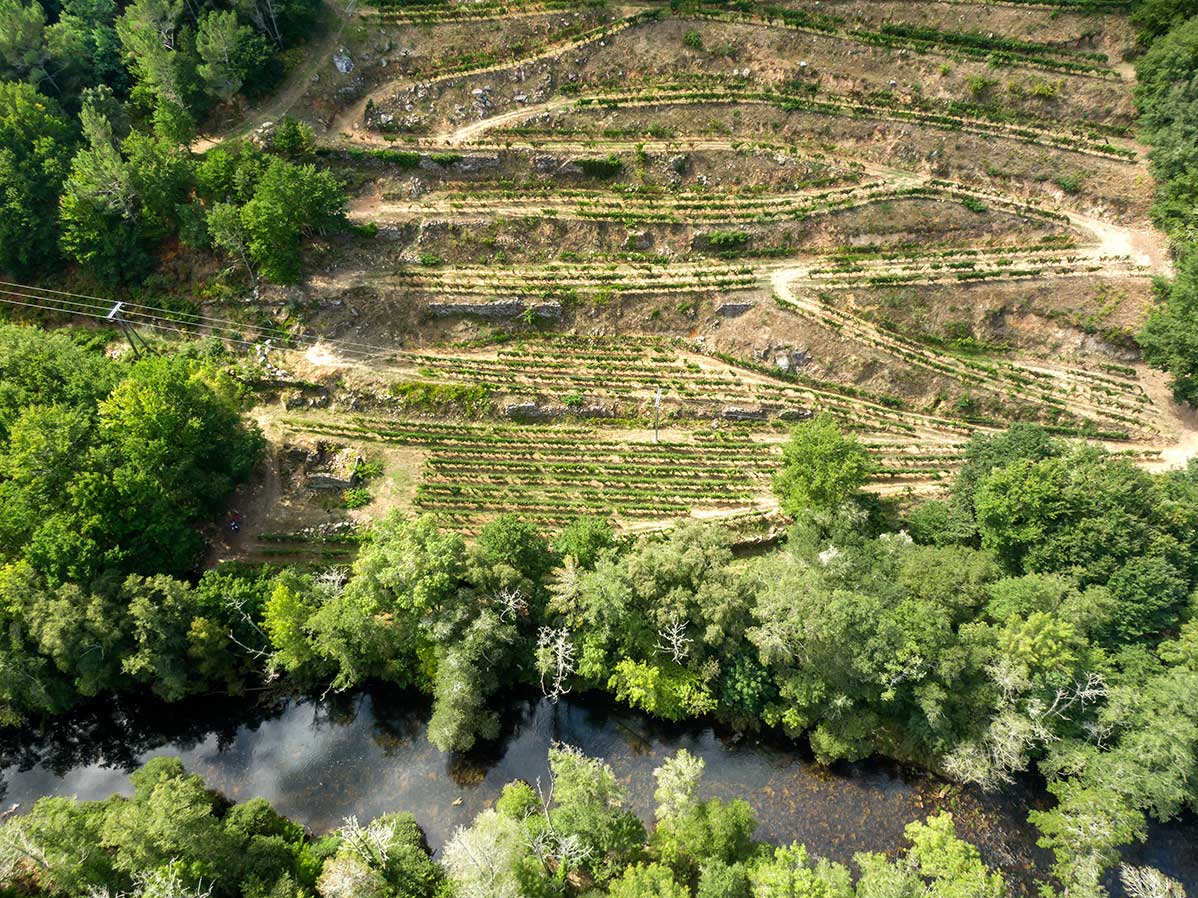 Only a healthy and balanced vineyard will be able to transmit the uniqueness of a place"
Laura Montero