Wines that show the origin and authenticity of the historic Avia Valley, one of the most diverse wine-growing areas of the peninsula.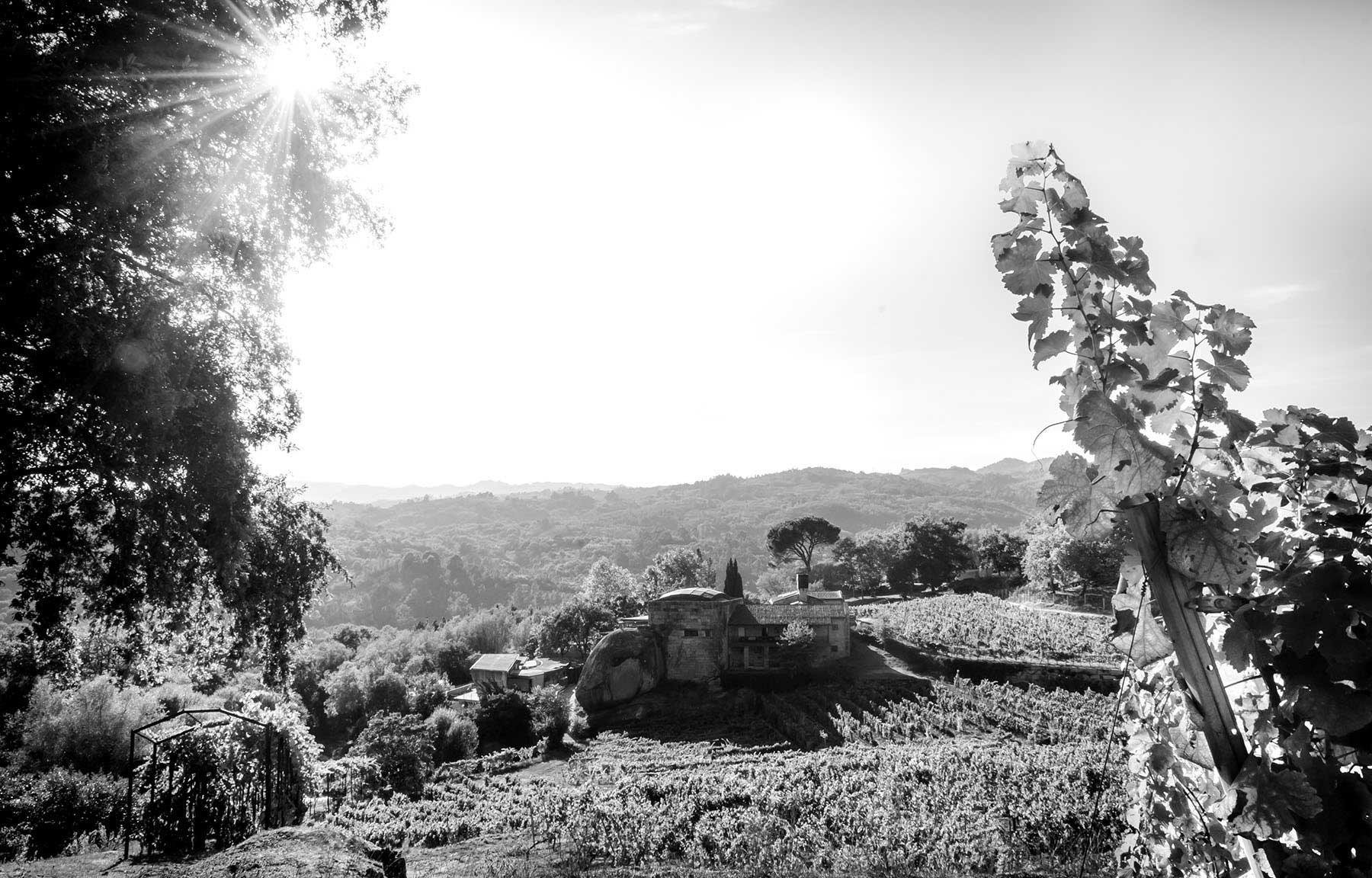 Origin, identity and history
Viña Meín was originally a group of small houses, mountains and vineyards that made up the manor of Meín. It was known as "Casa Labora" and has always been a recognised place of grape production since the Middle Ages.
The farm and its surroundings is a living history of the Ribeiro. The mountains surrounding Viña Meín were former vineyards, abandoned today, where some of the walls that delimited their plots are still preserved. There are still several wineries, in ruins, a few metres from the winery.
Meín is listed in the Galician history books as one of the first settlements closest to the legendary Cistercian monastery of San Clodio, which is the epicentre of the development of viticulture in Ribeiro.
Back in 1158, the monastery's abbot included planting vineyards in his will and mentions Meín as a privileged location for production. Also in the San Clodio register of 1580, an important document to know the socio-economic structure of the time, Meín is named as a recognised population centre.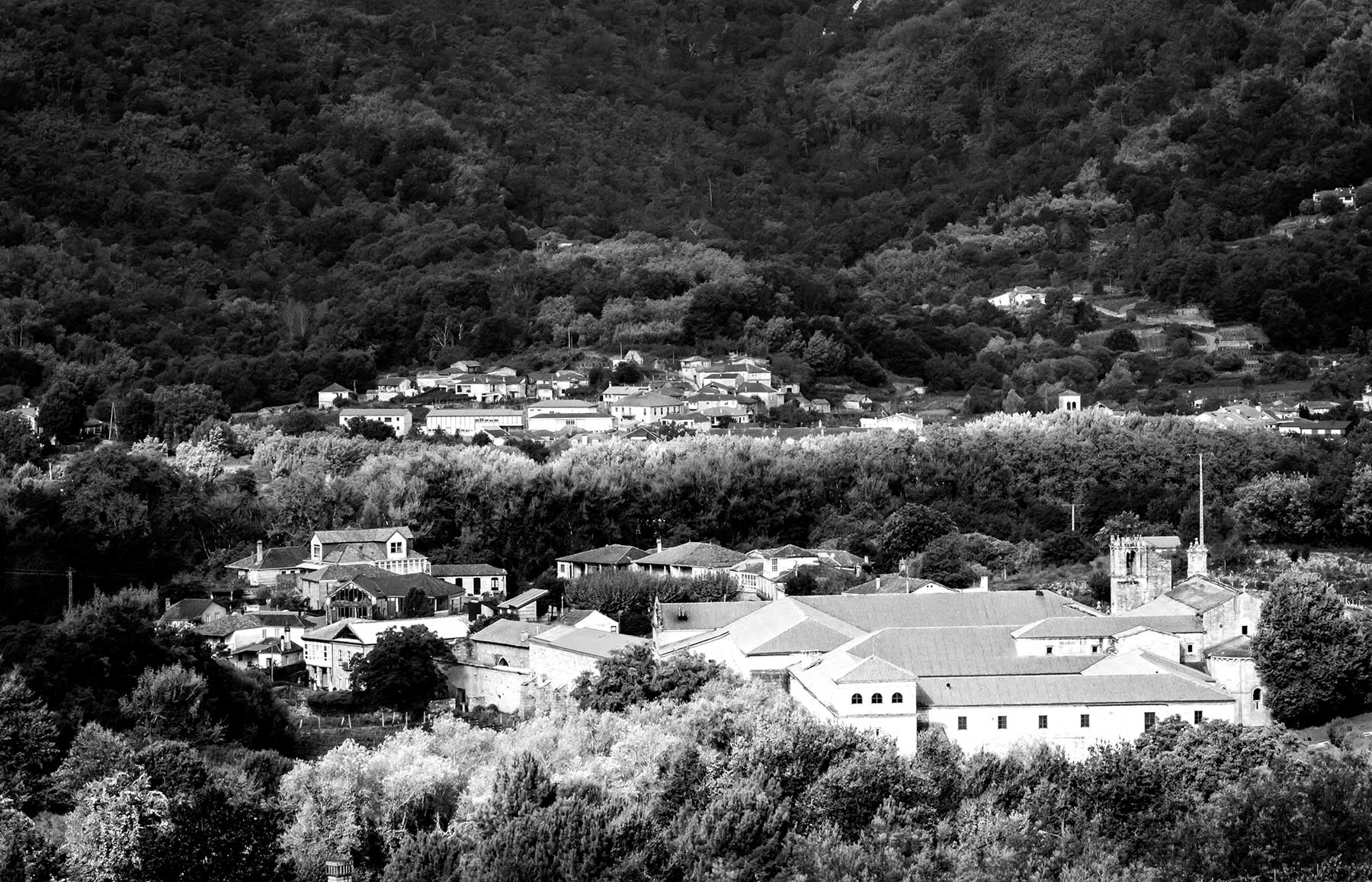 A large granite stone attached to the house is the symbol of the winery. Founded in 1988, Finca Meín's house, winery, terraces and walls make up a unique setting and wine heritage. Biodiversity, authenticity and richness of local varieties are the greatest treasure of our estate.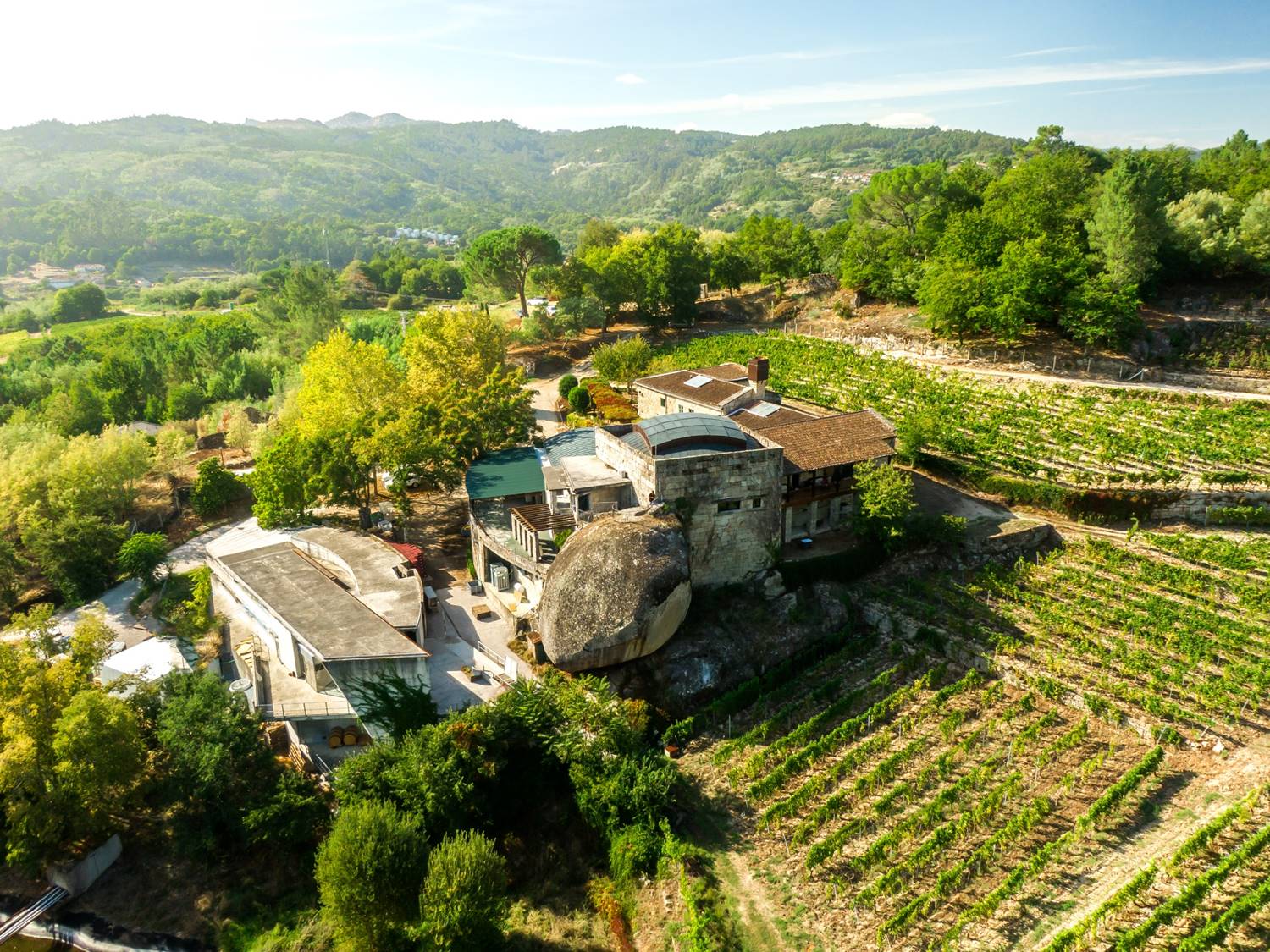 The royal roads and the route of the Arrieiros passed around the farm, transporting wine with mules, horses and carriages from the 14th century to the seaports and to Santiago de Compostela.
Strolling through the mountains that surround Finca Meín is reliving the splendid past that made the property and Ribeiro famous.