Traces of memory
The Viña Meín vineyard plots are a mosaic of pieces that make up an exceptional varietal richness, a unique wine and cultural heritage.
San Clodio Monastery, the region's most important ecclesiastical centre for centuries, transformed the valley into the heart of Ribeiro's wine. The will and vision of the Cistercian and Benedictine monks led them to experiment with cultivation methods, grape varieties and production techniques.
Ribeiro is landscape and history. Stone, walls, hidden vines and abandoned presses that are temples of memory.
The stone builds the landscape of the Avia valley and our farms. Stones that are the structural base of large granite rocks and the sabrego, a local word for decomposed granite. The geomorphological structure of the vineyards of Viña Meín-Emilio Rojo is granodiorite, mainly quartz and feldspar. The texture of the soils, more or less sandy and clayey, and some with traces of shale or alluvium, coexist with the granitic depending on the type of rock substrate.
Sabrego is the predominant soil in all Viña Meín-Emilio Rojo farms. In the A Vilerma plots it is combined with a little clay, and in Tega with boulders and some shale. In addition, the two plots of red grape, Osebe and Ribeira, also contain Sábrego. The difference between them is that it is mixed with some very fine sand in the first one, and with a little shale in the second.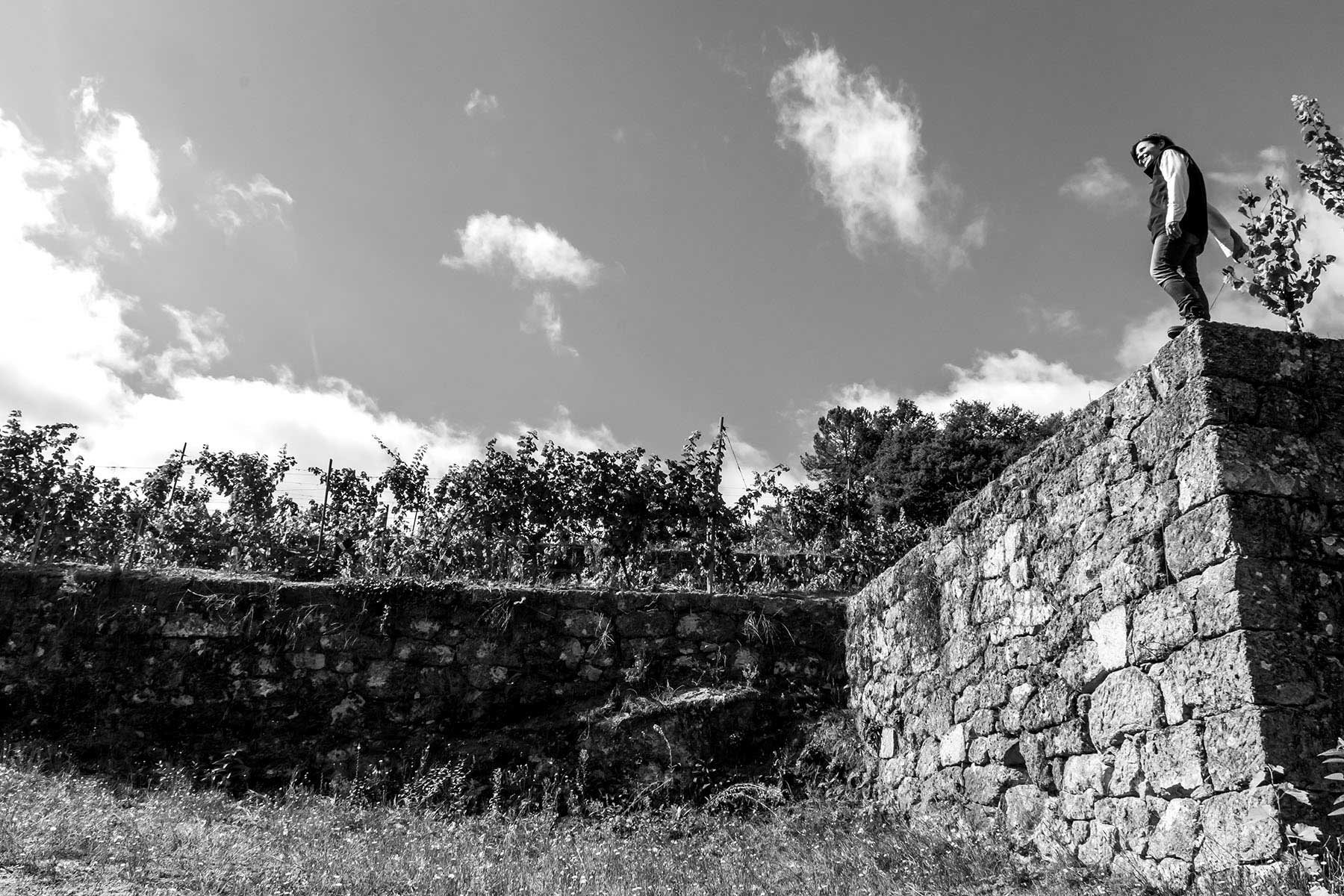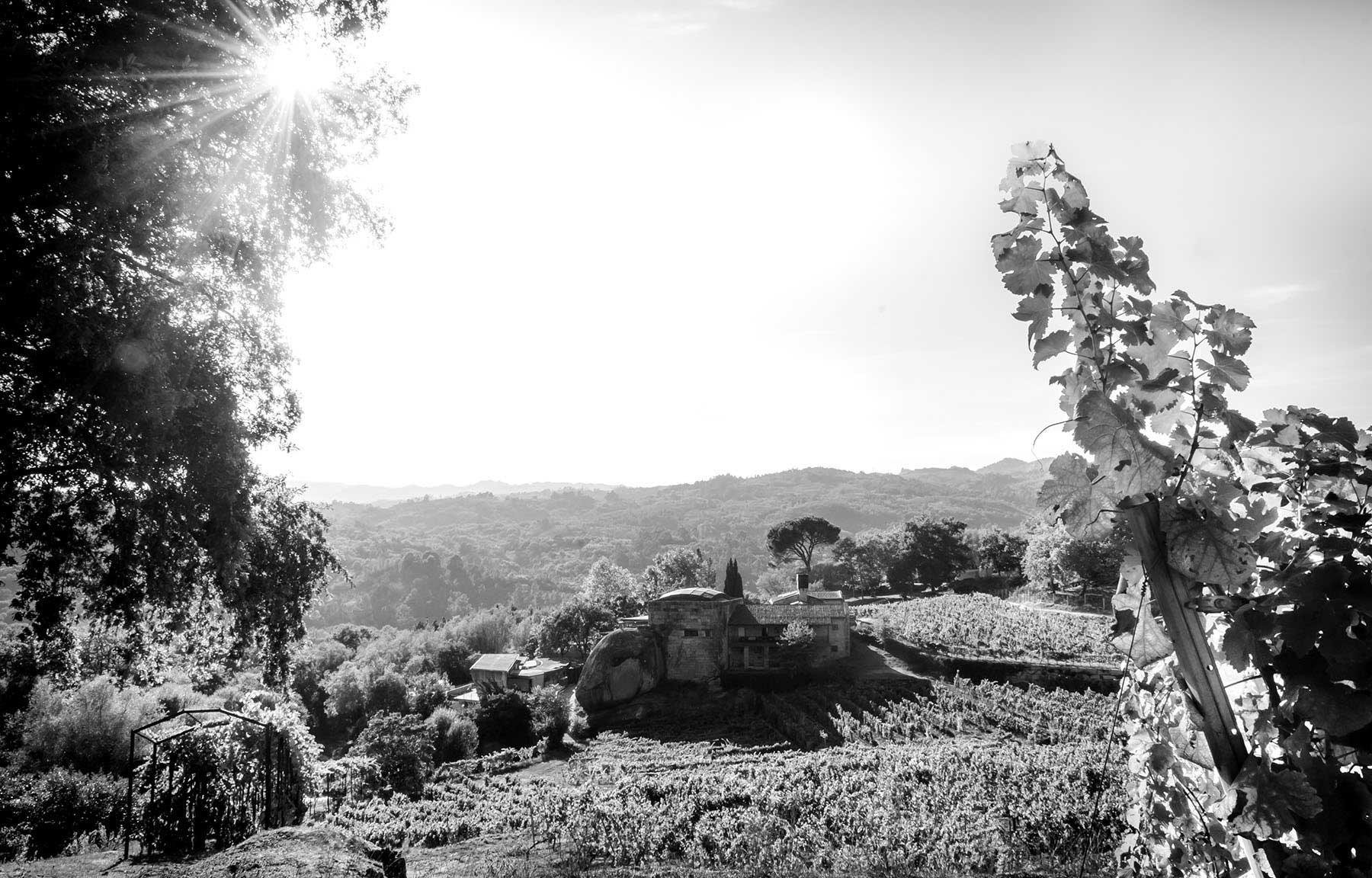 In the Avia valley a special Mediterranean microclimate predominates, with some continental characteristics and tempered by the influence of the Atlantic.
The Viña Meín-Emilio Rojo vineyards represent the microclimates of the two slopes of the Avia valley: the sunset sun of the west versus the rising sun-east in the morning. An amalgam of the territory's orography and undulations, exposures and the hours of sunshine of each plot and slope.
The Viña Meín vineyard coexists with three climatic peculiarities: a great day/night thermal oscillation in the spring and summer months, probability of strong spring frosts and abundant fogs.
Our plots are located between 100 and 200 metres of altitude. In general, the vines are planted on slopes and away from the river bank, where the accumulation of moisture is greatest.
If there is significant altitude, the orientation is a decisive factor. Each plot's personality is made up of the interaction between slopes, gradients, the orientation, temperature, level of sunshine and soil. Factors that make up a complex polyhedron with different profiles.
Due to its location in the Avia valley, the west orientation predominates on the Viña Meín farms, but to be precise, the reality is that each one has a different identity depending on its location.
The vineyards around San Clodio enjoy extraordinary bioclimatic conditions both on terraces, slopes and even in the lower parts of the valley.