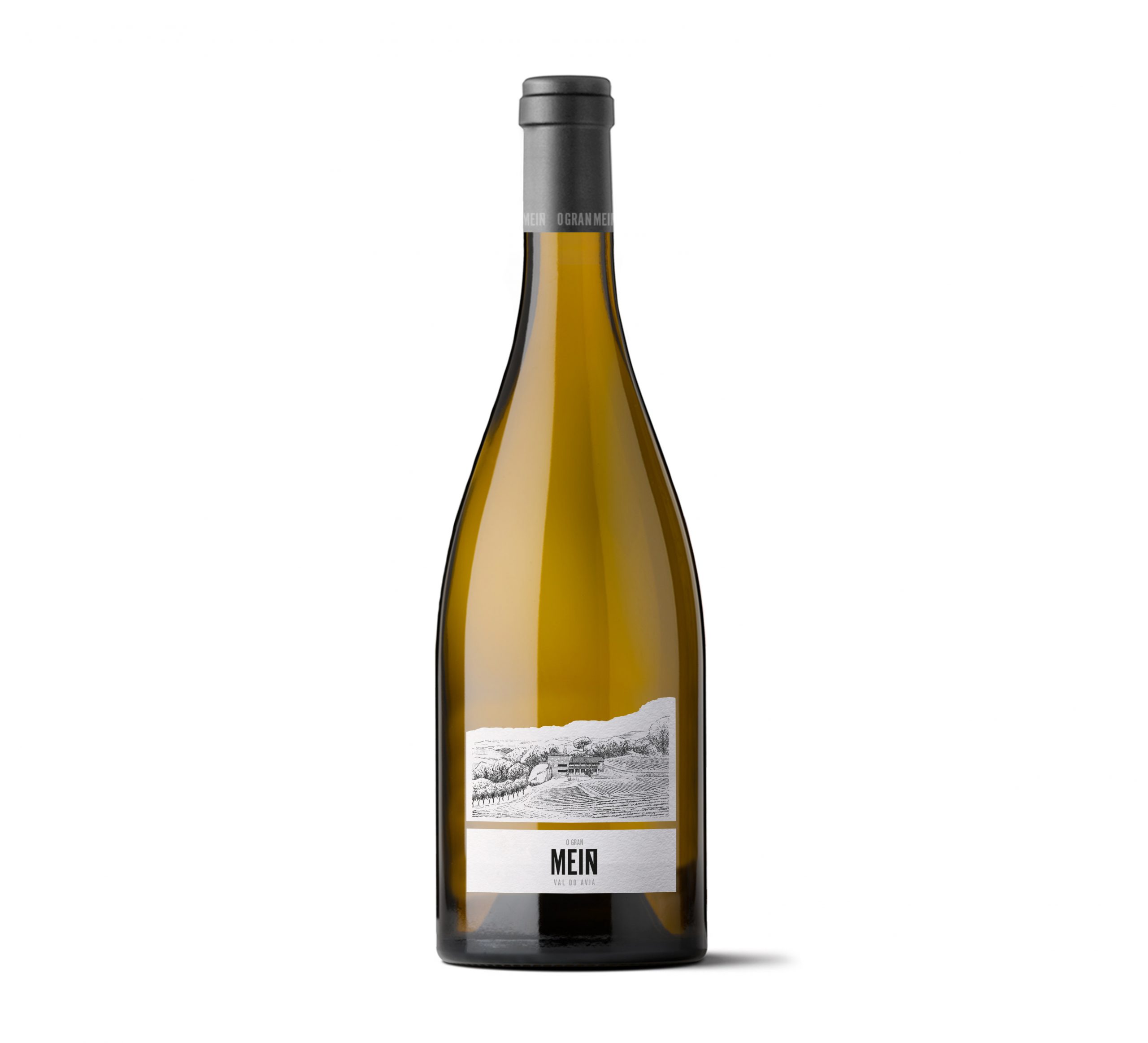 O Gran Meín Castes Brancas 2020
O Gran Meín Castes Brancas is the sample of value of the Galician smallholding. Each fraction of treixadura, godello, torrontés, albariño, loureira, caíño blanco and lado are cared for separately in the vineyard and winery. The expression of each variety and each plot is kept intact until the end of the aging process. With the blending, O Gran Meín Castes Brancas attests to the reality of the historic Meín plot and the multi-varietal authenticity of the surrounding landscape. Balance between the castes brancas of the Meín landscape. Shy nose of citrus and flowers that becomes revealing with time in the glass. Intense and delicate on the palate. Tension, energy and future.
The fall of 2019 and winter of 2020 were rainy, but also cold. Spring started with pleasant weather, which caused a three-week advance in the cycle. The end of April and May accumulated a large amount of precipitation, as usual in the area. This spring in particular, the vineyard required very precise management. With the arrival of summer, the weather became dry and several hot spells facilitated field work and good grape health. The early harvest began on August 27 and ended on September 16. 2020 will be a vintage easy to remember for the level of demand it placed on the team and for the experience it provided.
The terraces and the different local varieties that make up the Meín site offer a fragmentation of the vineyard that is respected in each wine process. This individualized care of the plots consists in the adaptation of the equipment to the viticultural reality of each part of the vineyard, understanding its variety, its conduction system, its exposure… O Gran Meín Castes Brancas is an example of the value that Galician smallholdings bring to the production of great wines. The different terraces of the historic Meín plot, with its multi-varietal identity and its viticultural history, are the fundamental root of this wine. Other plots around Meín are assembled with the purpose of maintaining and expressing the special energy of this landscape.
O Gran Meín Castes Brancas is made with the classic varieties of the Avia valley: treixadura, godello, albariño, torrontés, loureira, caíño blanco and lado. Its viticulture and small-holding winemaking process involves extreme meticulousness in every part of the process, even with manually pressed fractions. Each plot and variety is kept separate from the rest in stainless steel, concrete or oak to extract the purest and most authentic expression of each part of the terroir. After aging for ten months, it was blended and bottled in the spring of 2021.